ECHO CS-4510-18 18 in. 45.0 cc Gas 2-Stroke Cycle Chainsaw
The gas powered ECHO chainsaw CS-4510 is a mid-size chainsaw equipped with many features including a tool-less air filter cover, choke with fast idle, momentary stop switch and spring-assist starter. The air injection air cleaner removes dirt and debris from the air. The 3-point spring vibration reduction system provides operator comfort. ECHO CS-4510-18
Use a 50:1 ratio of fuel to oil mix for 2-stroke cycle engines, recommend using only fresh gas with a minimum octane rating of 89 or higher (mid-grade to premium) at all times
50:1 ratio equal 1 US Gal. 89 octane plus 2.6 fl. oz. ECHO PowerBlend gold oil or ECHO red armor oil
Gas powered chainsaw features a 45.0 cc professional-grade 2-stroke gas engine
Chainsaw comes with a 1-year commercial/5-year consumer warranty
Comes with 18 in. bar and chain provides reliable cutting performance
Easy-to-use, mid-range saw
Spring-assist starter for reduced pulling effort
Tool-less, easy access air filter
Automatic, clutch-driven oiler for reduced oil consumption
Side-access chain tensioner offers for easy chain adjustment
Choke with automatic fast idle for easy starting
Momentary stop switch automatically returns to on position
Air injection air cleaner separates dirt and debris from the air
Translucent fuel tank clearly indicates fuel level
Purge bulb injects fresh fuel to carburetor
Dual-post chain brake lever for durability
Uses a 16 in. or 18 in. bar
Replaceable metal spike
Safety tip (kick guard) sold separately as an accessory.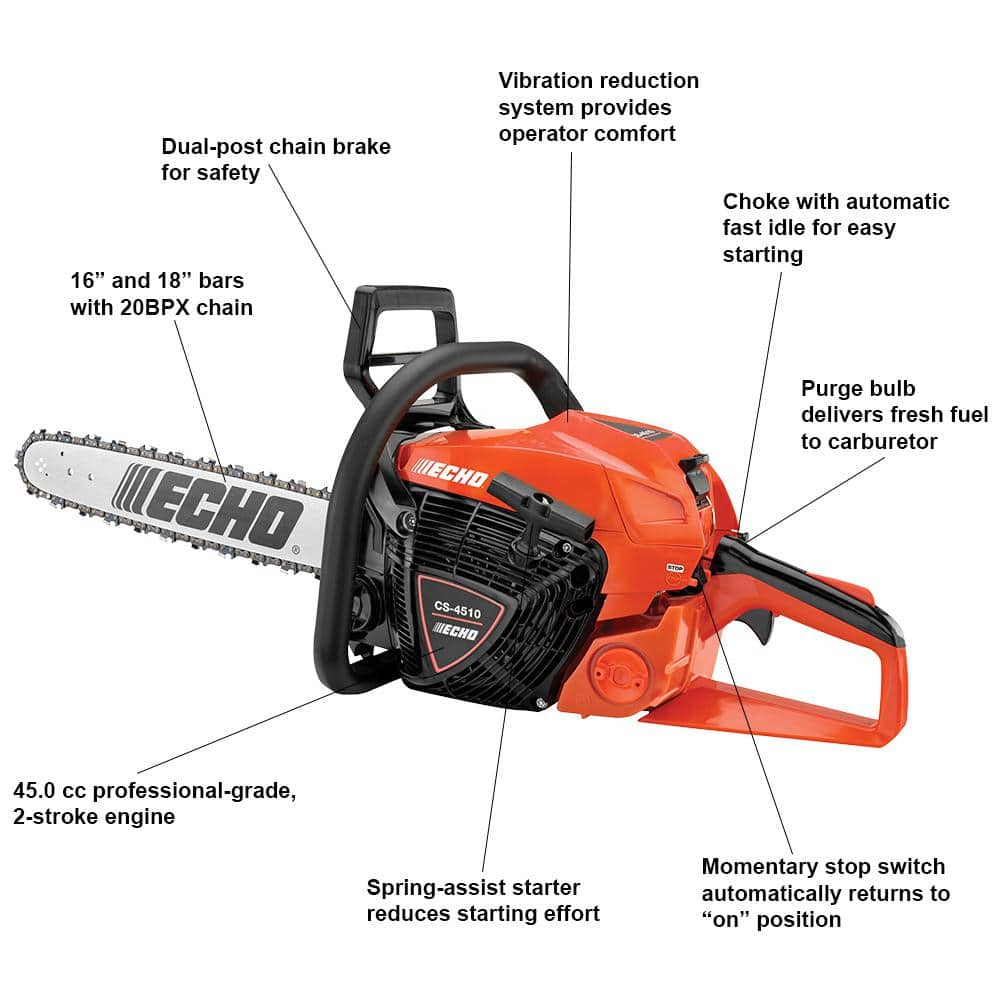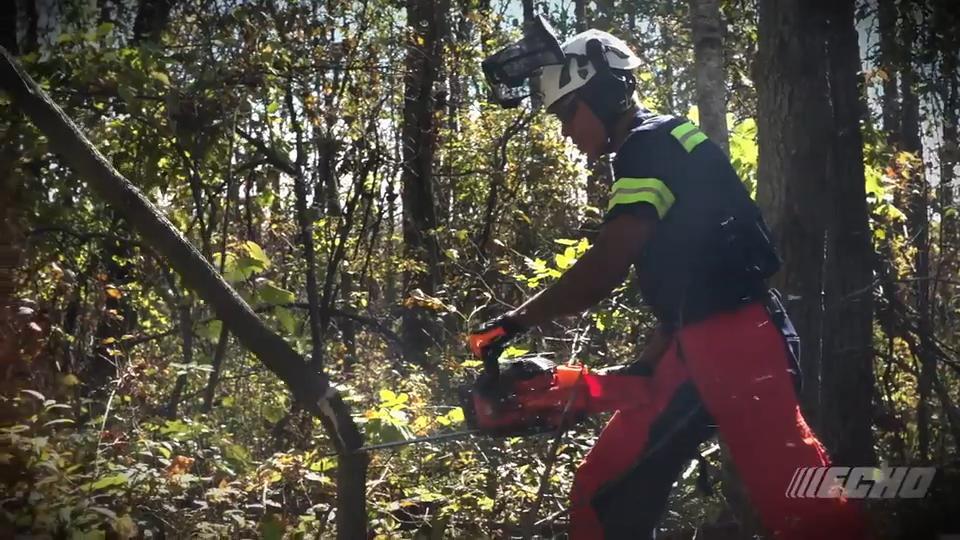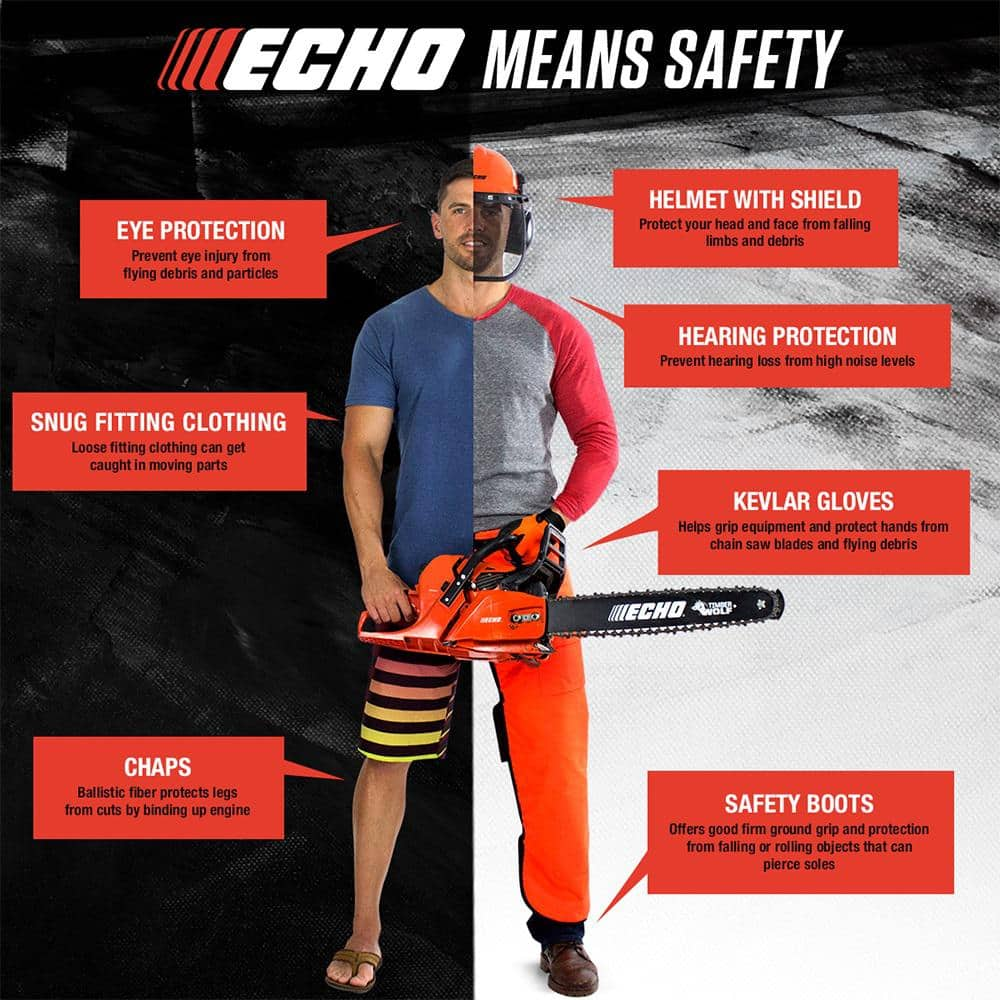 Additional Resources
From the Manufacturer
Recommends