Husky HTC1000004 6 ft. Adjustable Height Solid Wood Top Workbench in Black for Heavy Duty Welded Steel Garage Storage System
Get a project done with this 6-ft. solid wood top workbench for a Husky heavy-duty welded steel garage storage system. A holding capacity of up to 1,000 lbs. gives you plenty of room for your items. It comes pre-assembled for a convenient installation. To work how you want, you can adjust the legs. Sturdy wood construction makes it built to last.
Heavy-duty steel legs provide a solid foundation that won't slip, slide or shake
Total product weight: 128 lbs.
This item is pre-assembled
Adjustable feet offset any floor unevenness
Folding design allow you to fold it when necessary to save space. The easy unfolding process is done without any tools and hardware for an easy and seamless transition
At full height, it's tall enough to perfectly fit Husky Heavy Duty Welded base cabinets underneath, creating a complete and compact work area
Combine this workbench with accessories and cabinets from the Husky Heavy Duty Welded cabinet collection as well as other products from the Husky family for a complete garage storage solution that's built Husky tough
Measures 72 in. W x 23 in. D x 41 in. H (Adjustable height ranges from 35 in. to 42 in. tall)
Lifetime limited frame warranty, one-year limited warranty for wood top and power strip.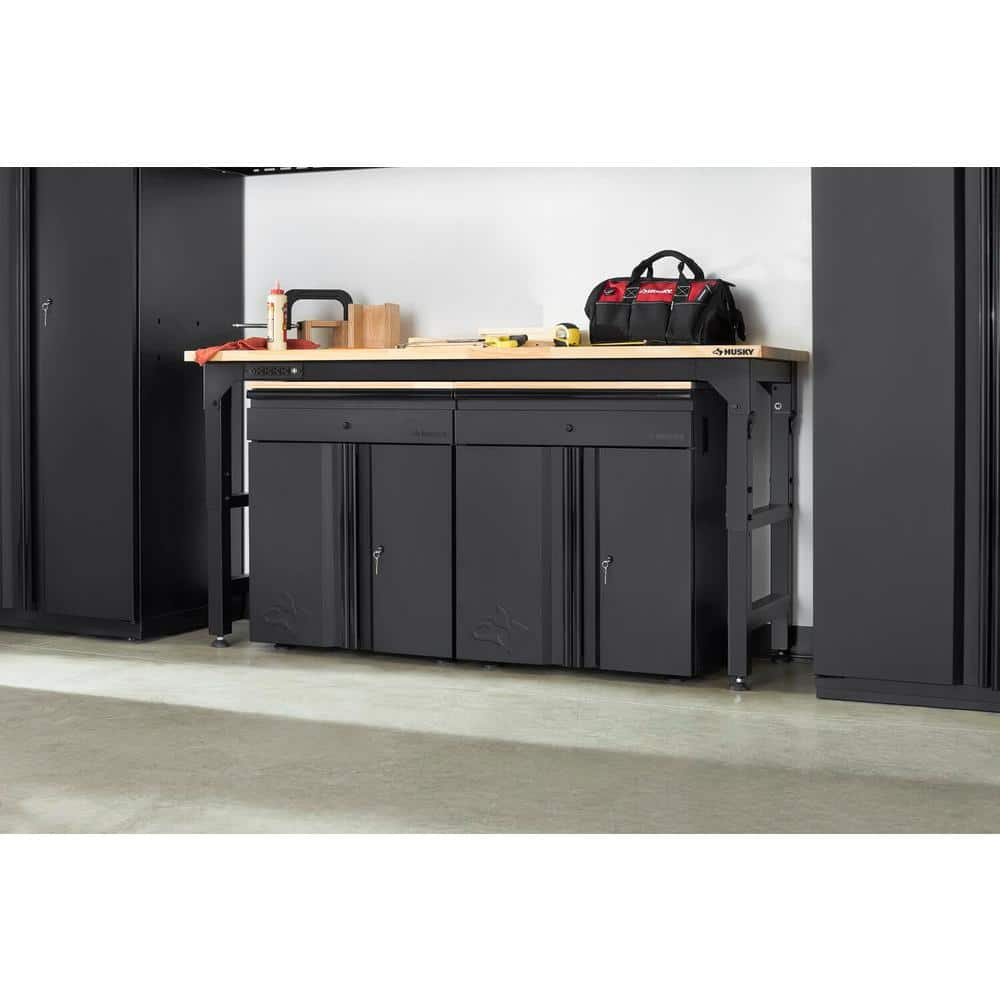 Manuals and Support
Recommends