Huggies Little Movers Baby Diapers, 96 Count, size 6 (35+ lbs)
At Huggies, we know a comfy baby is a happy baby, and that's why Huggies Little Movers Baby Diapers are our most perfect fitting diaper, designed specifically for your active baby. Hypoallergenic and dermatologist-tested, these disposable baby diapers are free of fragrances and parabens, as well as elemental chlorine and natural rubber latex, making them safe for sensitive skin.
Little Movers are made for worry-free running, jumping and playing, as they feature a contoured shape to offer red-mark free protection around the legs and a SnugFit Waistband that eliminates gaps around the legs and waist. The DryTouch Liner not only locks away 99% of wetness on contact, but also has extra protection layers to keep your baby's skin dry for up to 12 hours.
Each baby diaper also comes equipped with a soft, back pocketed waistband that works to contain messes, even when your baby is on the move. With a wetness indicator of a yellow line that changes to blue when wet, you can easily know when your baby is ready for a diaper change, while the SizeUp indicator lets you know when it's time to move into the next size.
Coming in adorable Disney's The Lion King designs, Little Movers Diapers are available in size 3 (16-28 lbs), size 4 (22-37 lbs), size 5 (27+ lbs), size 6 (35+ lbs) and size 7 (41+ lbs). Join Huggies Rewards+ powered by Fetch to get rewarded. Earn points on Huggies, in addition to thousands of other products to redeem for hundreds of gift cards. Download the Fetch Rewards app to get started today! (*Wet Fit, Among Open Diapers)
96 Huggies Little Movers Baby Diapers, size 6 (35+ lbs); packaging may vary
The #1 Best Fitting Diaper*: Made with a contoured shape to move with your baby and virtually eliminate leaks for worry-free running, jumping and playing
Designed for Comfort: SnugFit Waistband and Double Grip Strips keep the diaper in place while your baby is crawling, moving or walking
DryTouch Liner: Baby diaper locks away 99% wetness and helps prevent leaks for up to 12 hours to help keep your baby's skin dry and healthy
Wetness Indicator: A yellow line changes to blue when wet, easily letting you know when it's time for a diaper change
Huggies' SizeUp indicator lets you know when your baby needs to move to the next size diaper
Safe for Sensitive Skin: Disposable baby diapers are fragrance free, lotion free, paraben free, and free of elemental chlorine and natural rubber latex
The only diaper brand to feature Disney's The Lion King designs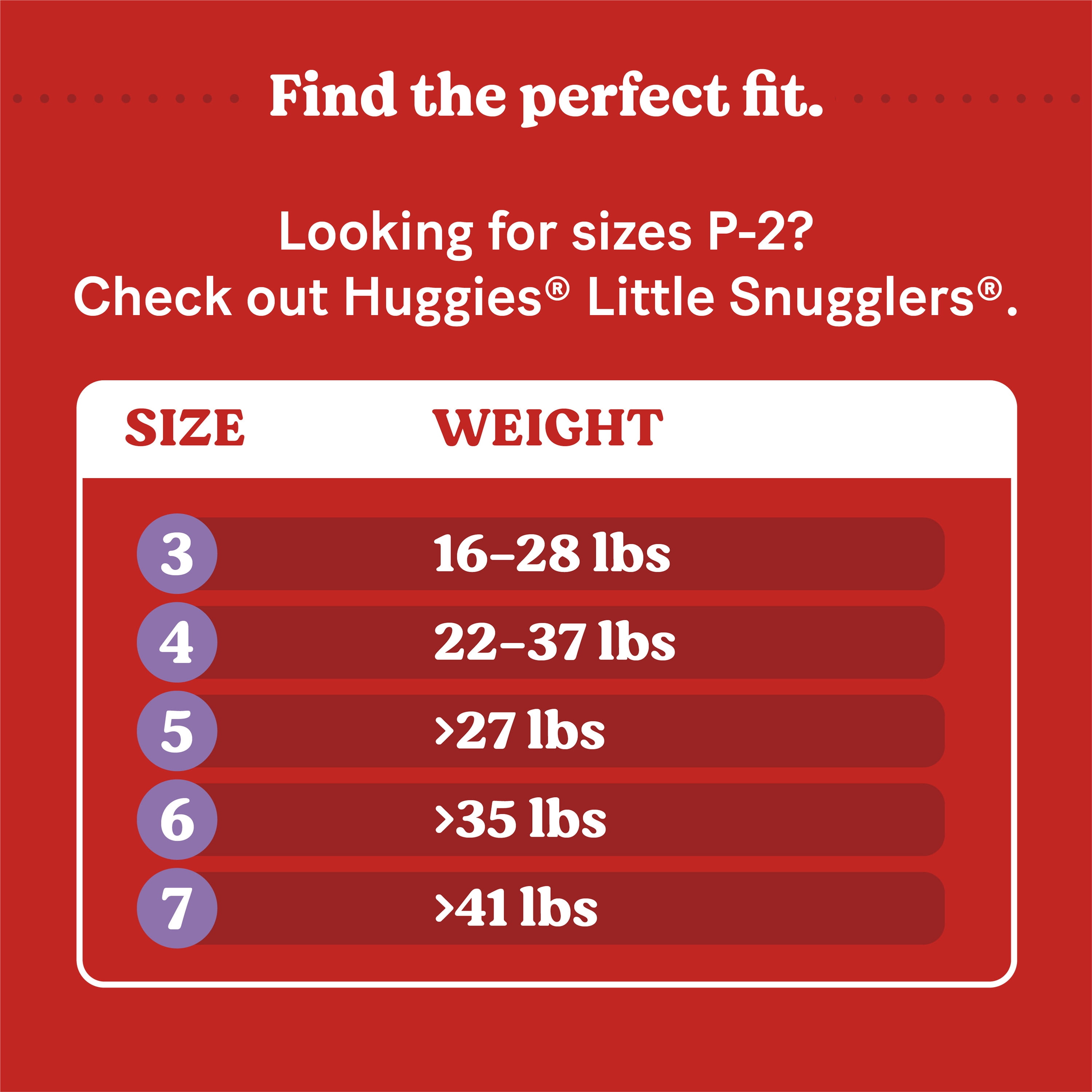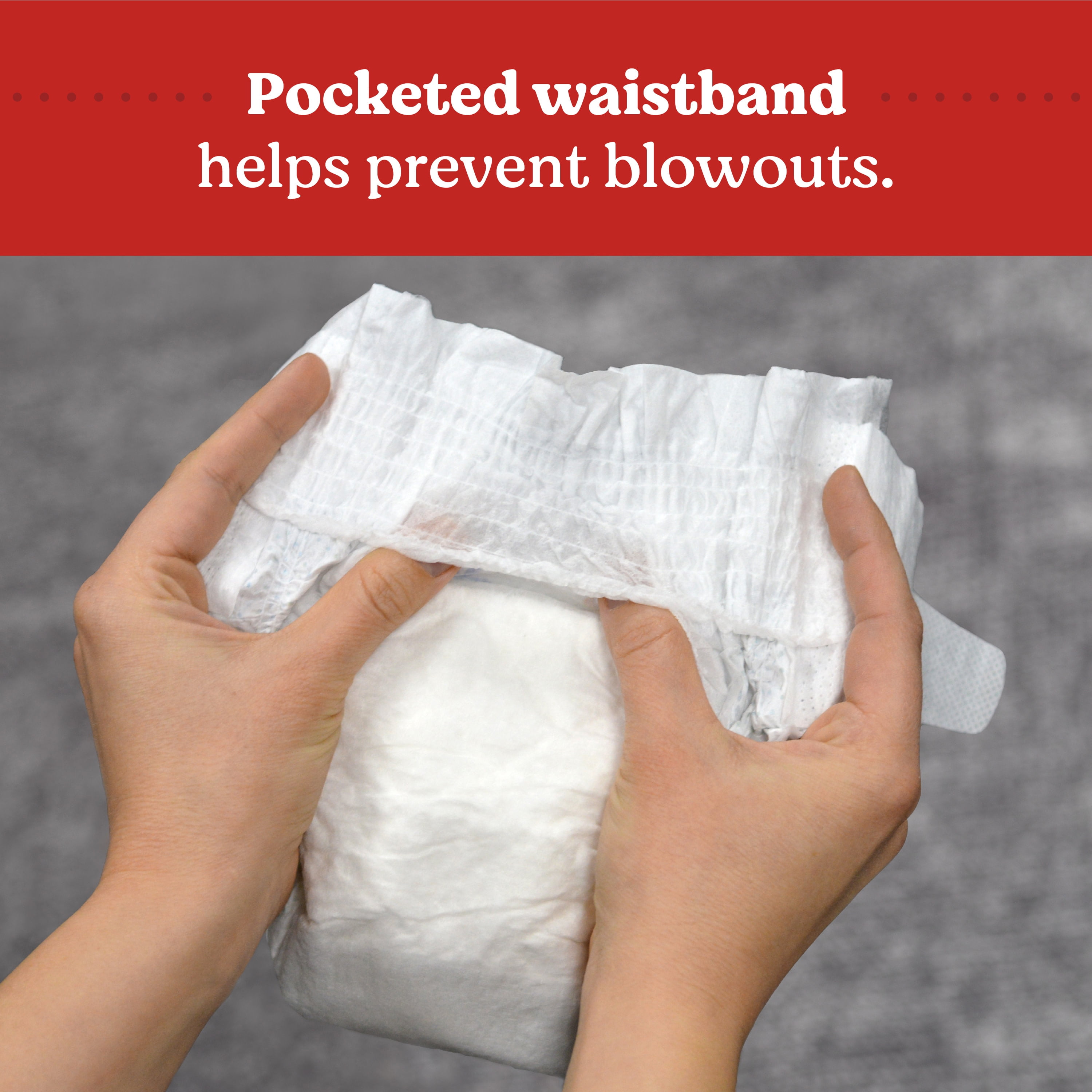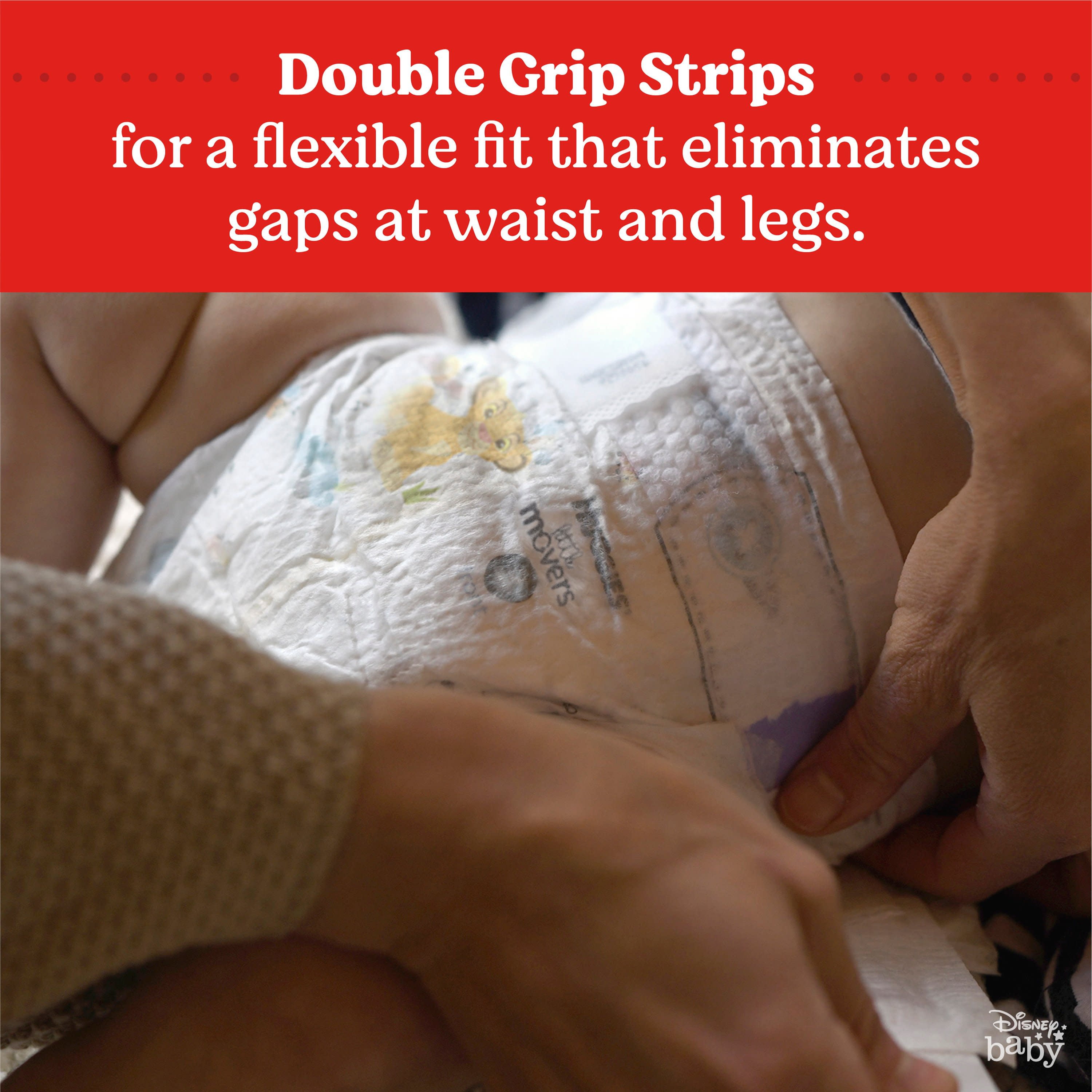 Click here for more Baby Diaper on Our Website