INSE Cordless Vacuum Cleaner, 6 in 1 Powerful Stick Vacuum with 20kPa 160W Motor for Hard Floor Carpet Pet Hair, Purple
INSE N600 Cordless Stick Vacuum Cleaner equipped with 160W Brush Digital Motor, which generates 20kPa extreme powerful suction on max mode, quickly picks up pet hair, debris, dusts from multi surfaces.
INSE Powerful Rechargeable Vacuum have 2 speed modes(Standard Mode: 45 mins; MAX Mode: 15 mins), quick charge and long runtime. This Lightweight Handheld Vacuum also come with versatile attachments gives you the freedom to easily converts to a handheld vacuum to reach corners, stairs and crevices, curtains etc.
Our Hardwood Floor Carpet Vacuum cleaners performs well on all kinds of hard floors, carpet, stairs and windowsills, sofa and bed, desk and curtain, etc.
Package includes: Motorized brush head, Stiff roller brush, Soft roller brush, Straight metal tube, Long crevice, Oval brush for fabric surface, Extra 1 filter, Charging base with mains charger, 2 in 1 cleaner tool, Instruction manual.
160W Brush Digital Motor generates 20kPa Extreme Powerful Suction on Max Mode, perfect for daily cleaning.
Fully sealed filtration system separates clean air and dust efficiently without leakage, Plus high-density HEPA which removes up to 99.99% of microscopic dust particles as small as 0.1 microns, this vacuum cleaner makes the exhaust air cleaner, can effectively prevent secondary pollution.
Rotatable and maneuverable motorized cleaner head offers adjustable angle and flexibility to let you smoothly move it all the way back and forth, left and right.
Ultra-quiet and lightweight, you could take it to go up and downstairs with ease and no worry about bothering your family or scaring your pets when using.
With the multiple attachments, it can easily converts from stick vac to a handheld vacuum, and make it easy to vacuum curtains, ceilings and high surfaces, meeting you floor-to-ceiling cleaning needs.
One power trigger for all easy operation, press one time to turn on and start to work at Standard Mode; press again to switch to Max Mode for tougher tasks; press again to turn off.
A wall-mounted dock to hang the vacuum and to tidily store the long crevice and oval brush while recharging, ready to grab and go anytime.
Use the 2-in-1 cleaning tool to quickly remove fine dust inside the cleaner head and hair that is tangled around the roller brush.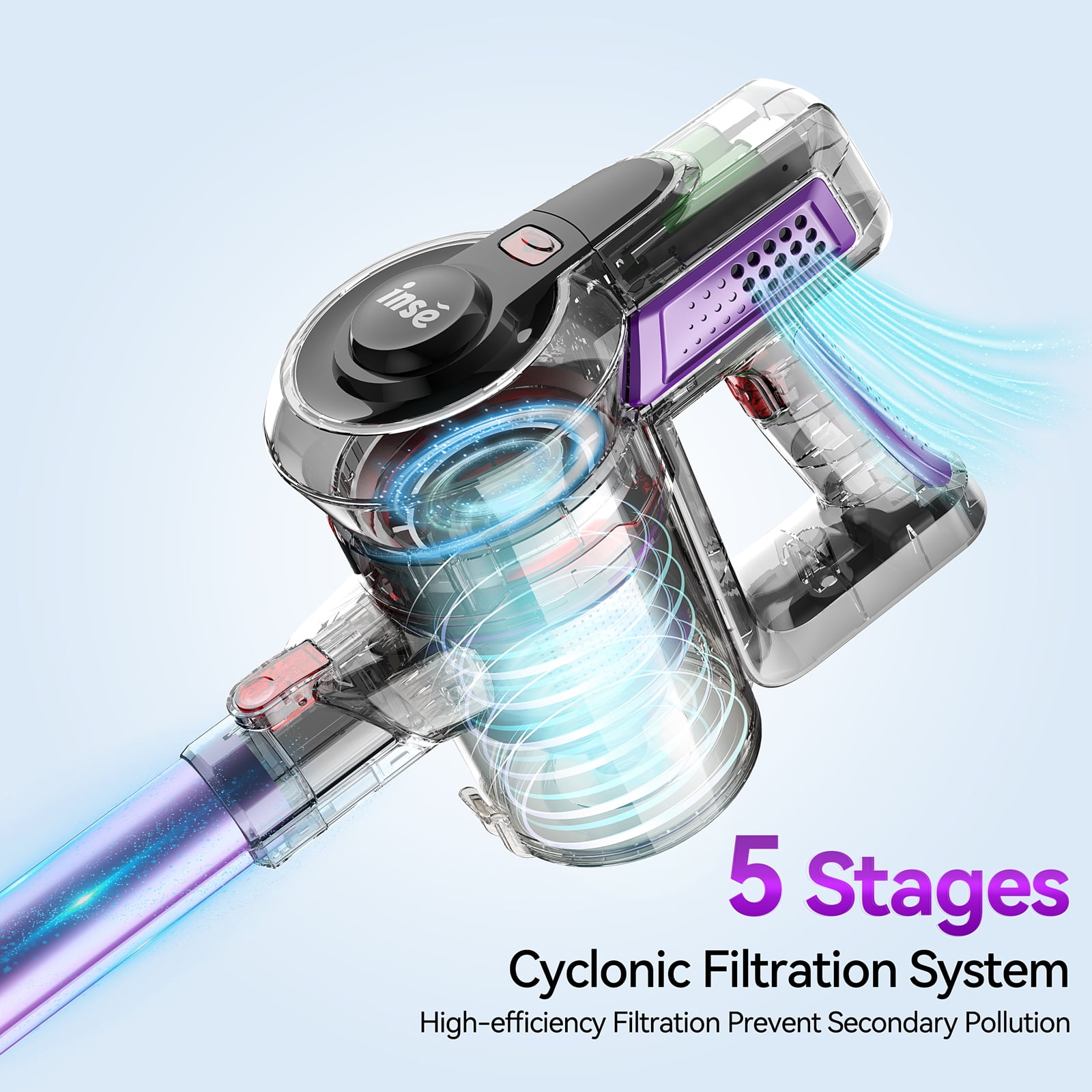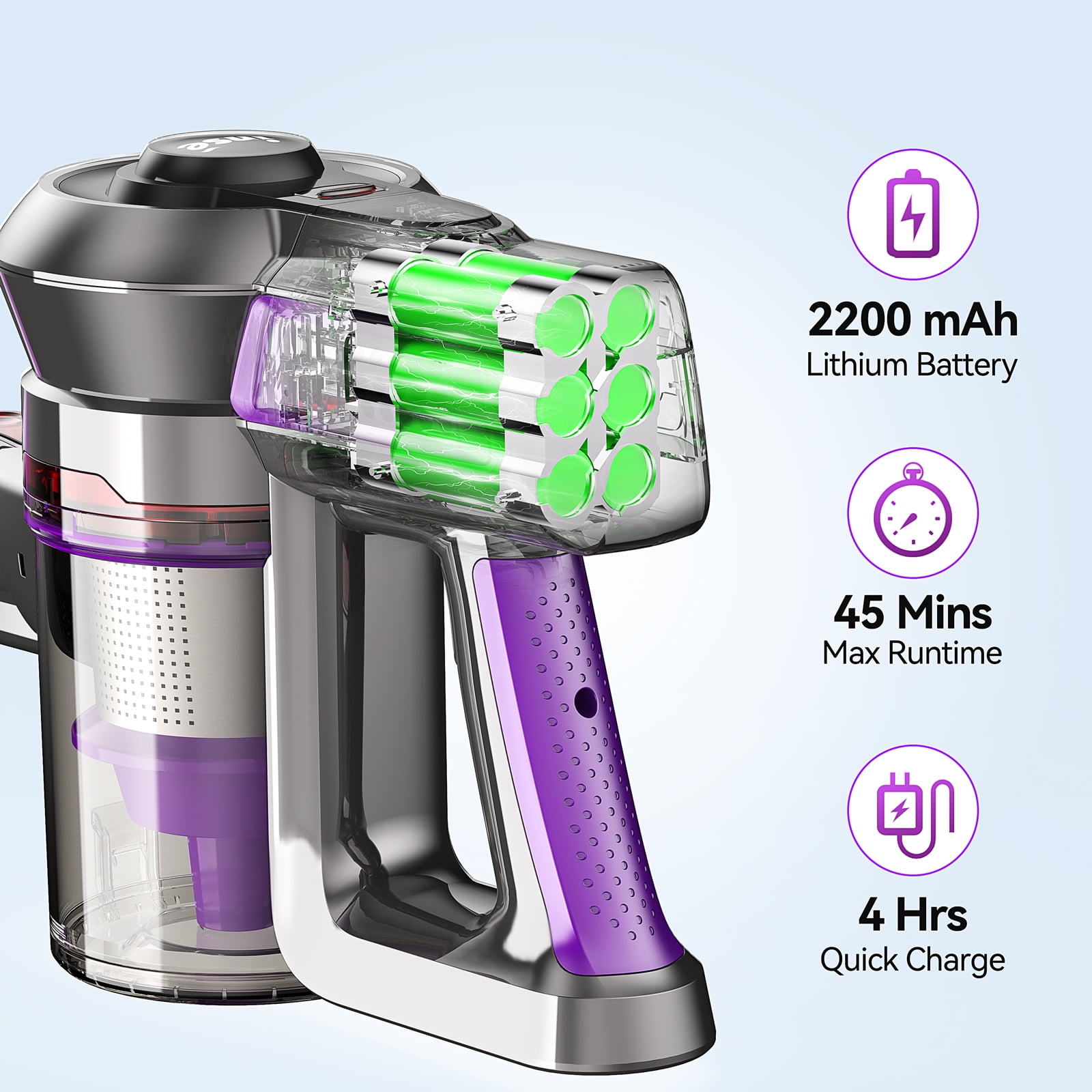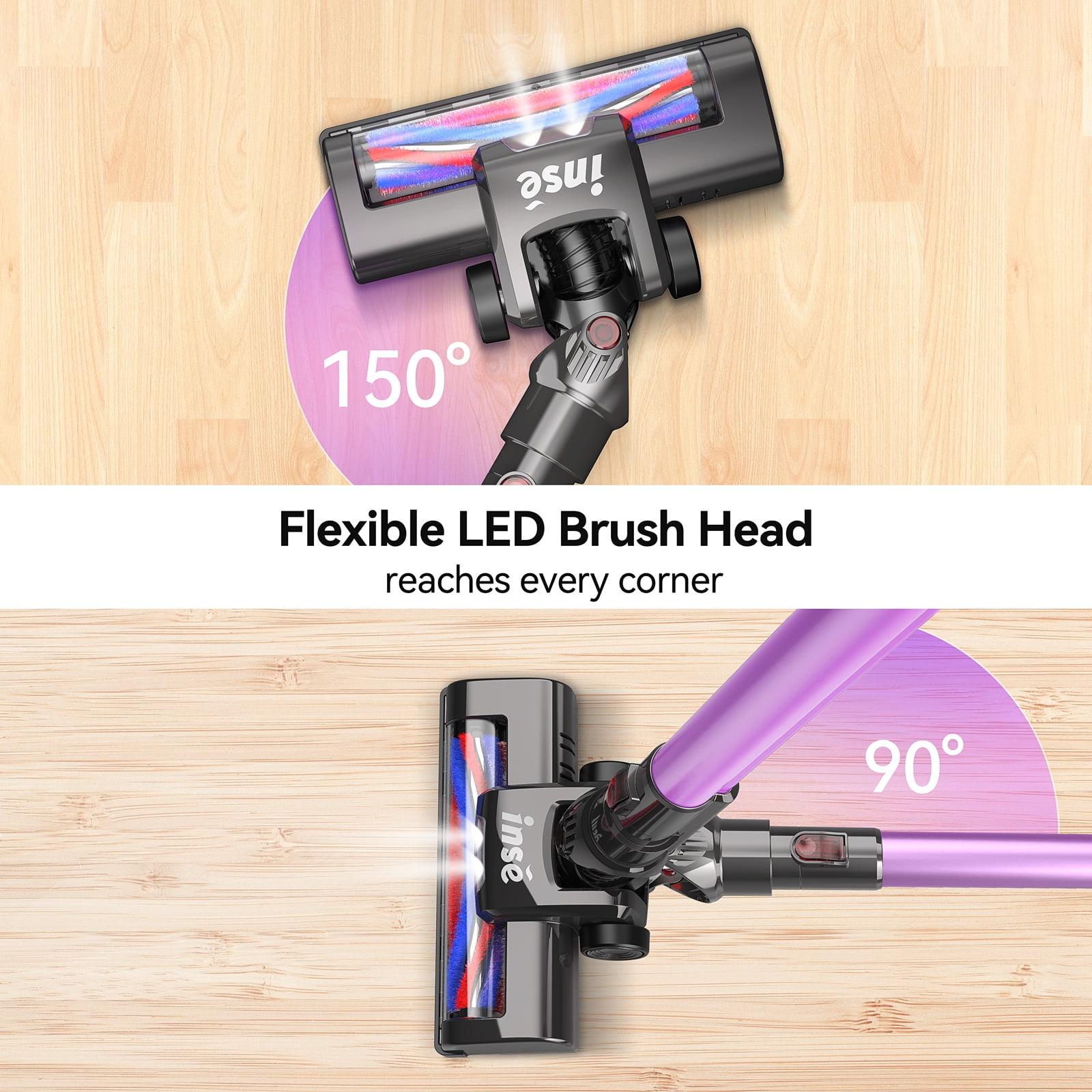 Recommends