Huffy 12 in. Sea Star Girl Kids Bike, White
The little ones can enjoy their next outdoor adventure while aboard this Huffy 12″ Sea Star Girls' EZ Build bike with training wheels. This model is purposely designed to be extra easy to assemble, with no special tools needed to do so. All you need to do is insert the training wheels, insert the handlebar and fork, fold the panels down and then insert the seat.
In just minutes, this gorgeous Huffy bike will be ready for your child to ride. Little girls will particularly like its aesthetic. This 12″ pink bike features fun and decorative pattern that's accented with glitter and hearts. Its pretty crossbar is made to match with the rest of the unit's look. This single-speed Huffy bike comes with an easy-to-use coaster brake and wide training wheels. An alloy quick-release lever makes it easy to adjust the seat to the right height.
Features: Huffy's EZ Build bike means quick and easy assembly in just 4 simple steps
Description: This kids' bike has a durable steel frame with hearts, glitter, and fun geometric patterns, and training wheels to help your rider feel confident as they get comfortable riding a bike
Recommended age: 3 to 5 years
Rider height: 2'0″ to 3'2″
Handlebar: Hi-rise handlebar in hot pink with complementary crossbar pad
Huffy bike tires: 12″ x 1.95″ white tires
Rims: Durable steel rims in lavender
Pedals: Junior size hot pink pedals with reflectors
Carton dimensions: Length: 28.0″ x Width: 7.3″ x Height: 14.2″
Weight: 18.0 lbs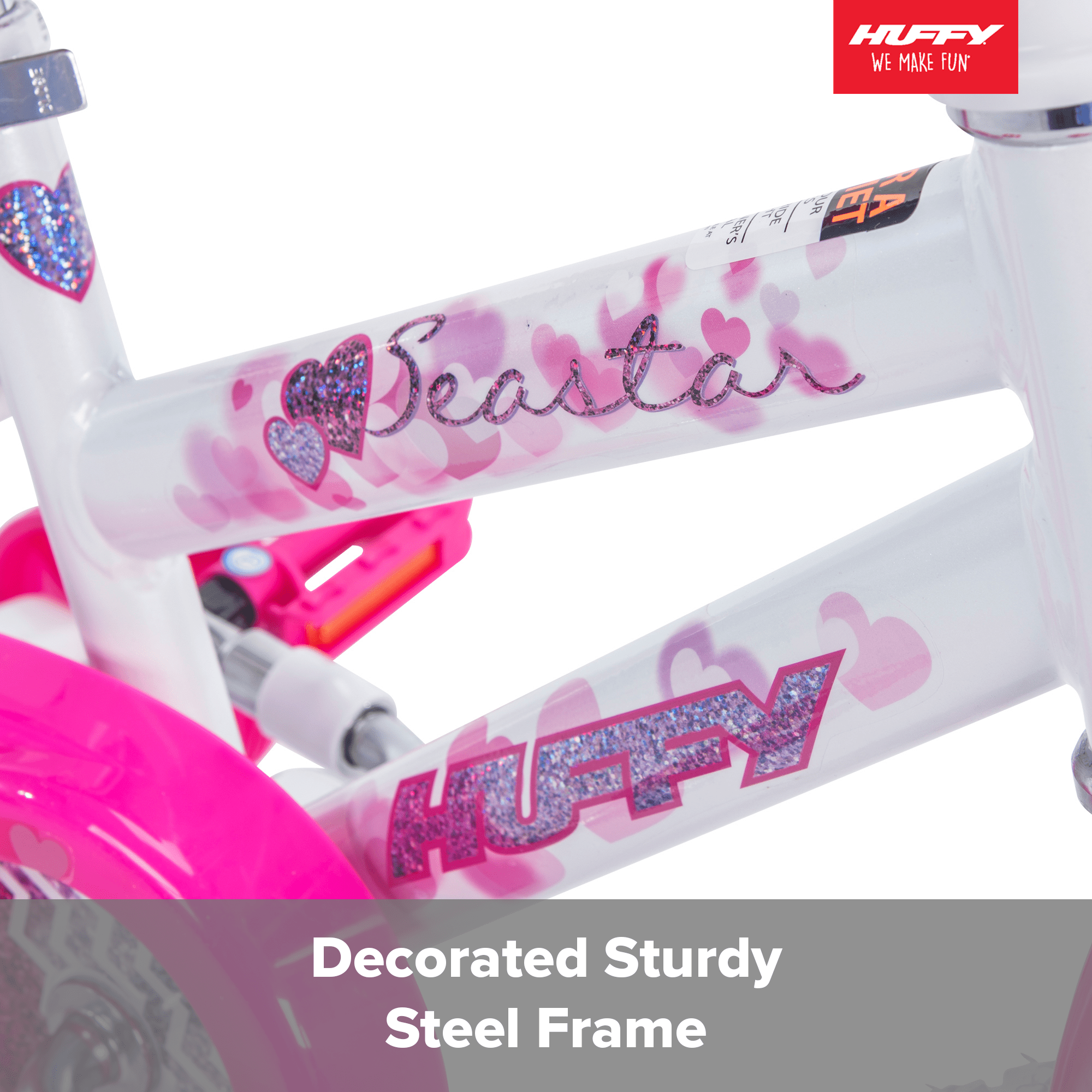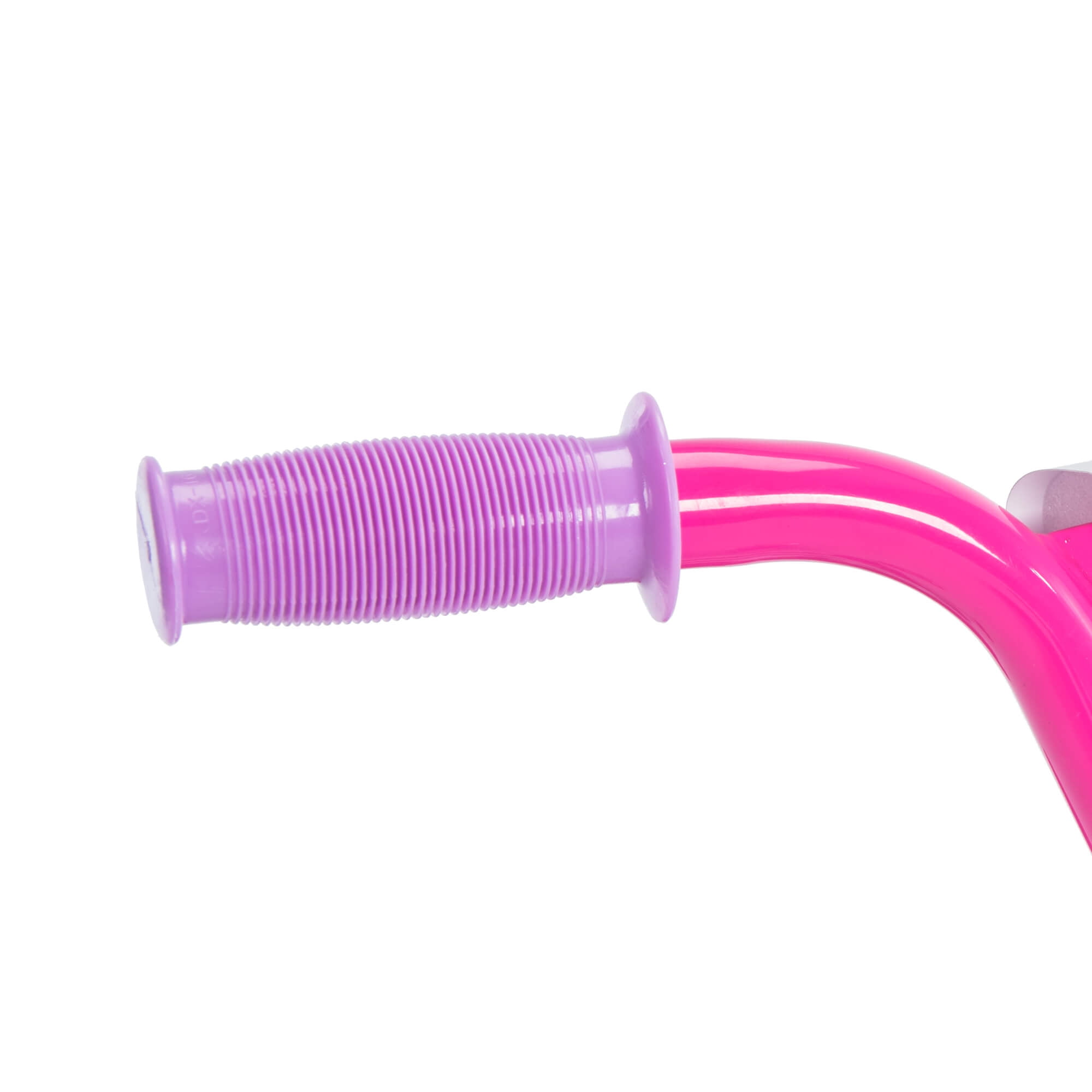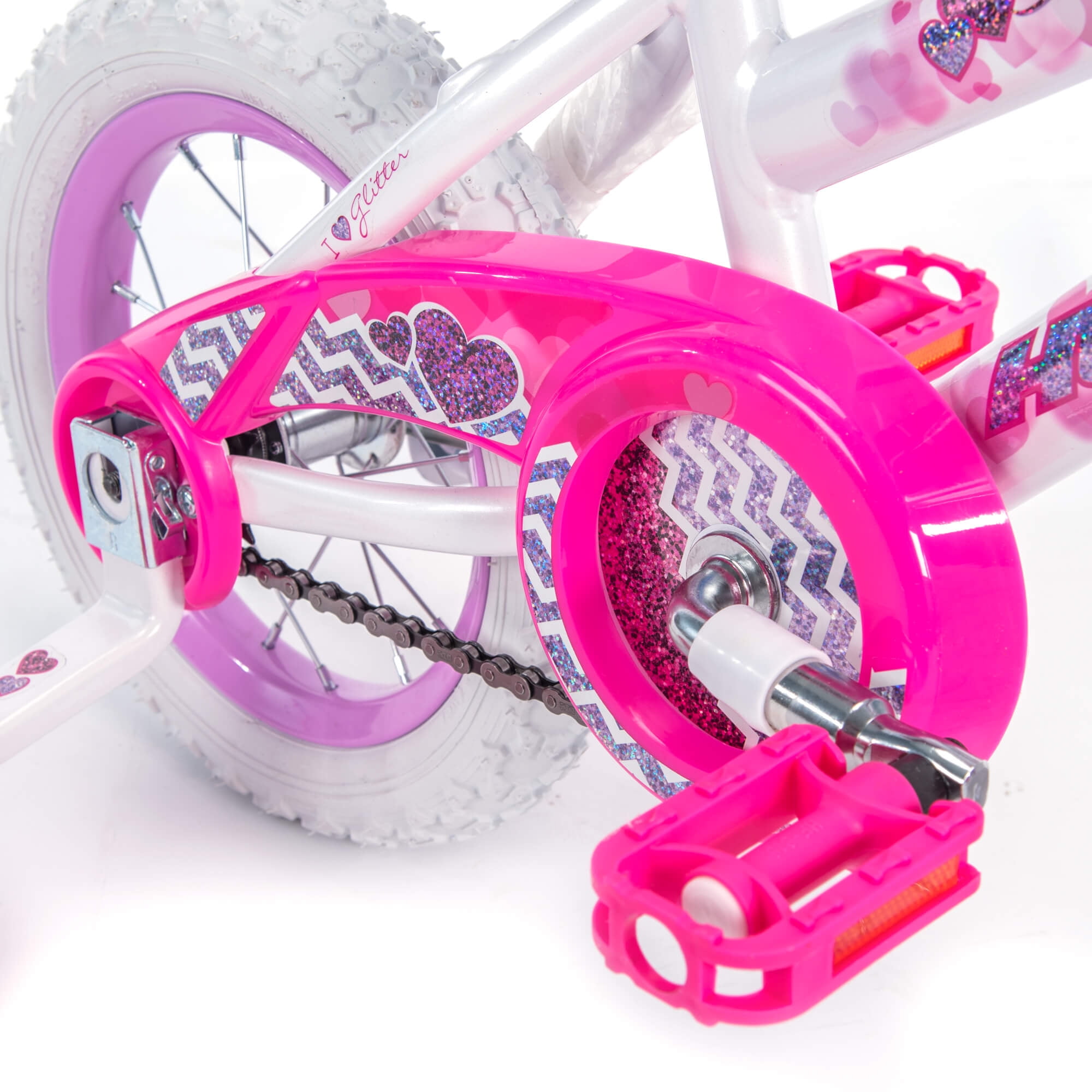 Click here for more Kids Bikes on Our Website